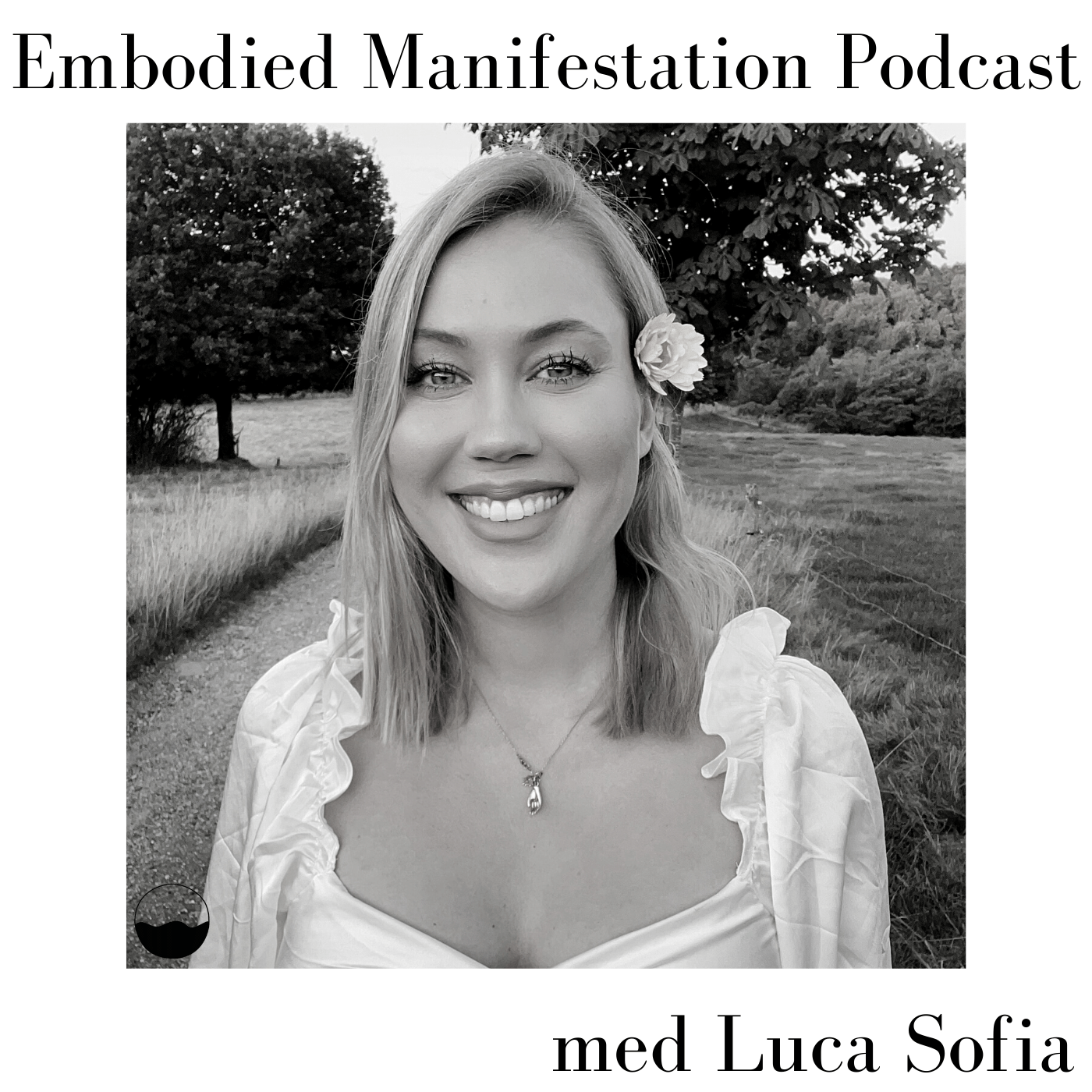 Our Greatest Fear by Marianne Williamson.
 It is our light not our darkness that most frightens us. Our deepest fear is not that we are inadequate. Our deepest fear is that we are powerful beyond measure. It is our light not our darkness that most frightens us. We ask ourselves, who am I to be brilliant, gorgeous, talented and fabulous? Actually, who are you not to be? You are a child of God. Your playing small does not serve the world. There's nothing enlightened about shrinking so that other people won't feel insecure around you. We were born to make manifest the glory of God that is within us. It's not just in some of us; it's in everyone. And as we let our own light shine, we unconsciously give other people permission to do the same. As we are liberated from our own fear, Our presence automatically liberates others. —Marianne Williamson
Dette citat fra Marianne Williamson er rammende for denne episode med forfatter, faciliatator og Human Design Manifestor, Camilla Bundgaard Larsen.
Vi taler om Camillas rejse gennem livet fra en teenage-Manifestor utryg ved sin egen power og styrke, til nutids-Camilla, som hver dag undersøger kærligt, hvordan hun kan give sig selv mest nærende omsorg. Vi hører om, hvordan Camilla er vågnet til sin power, og vi lærer helt indgående om, hvordan det er at være Manifestor gennem Camillas filter.
Camilla har skrevet bogen Mellemrum, som er et interaktivt værk, der med digte, illustrationer og øvelser støtter læseren i at tage en dyb og rolig indre pause og blive endnu mere bekendt med sig selv.
Links
1. afsnit af Human Design-serien med Pernille Øland Frandsen 
Find din Human Design chart her: https://www.mybodygraph.com/
Lær at læse Human Design Charts
Bliv en del af EM Familien: lucasofia.10er.app/
EM Fællesskab: www.facebook.com/groups/1628053557289594/
Find Camilla:
Instagram: http://instagram.com/camilla_blarsen
Mellemrum: https://muusmann-forlag.dk/mellemrum-bog/
Glow Talks: https://www.instagram.com/glowtalks_/ 
Find Luca Sofia:
TRIGGET guide
Human Design Readings: Human Design
SOULmedi-bibliotek: SOULmedi